.
Philosophy
EMPOWER Athlete Strategies, LLC is a full-service sports management group dedicated to serving the professional athlete. Our mission is to provide expert support services for our clients and empower them for success in sports, business and life. With unwavering integrity, we aim to educate and prepare our clients to seize the vast opportunities that await them.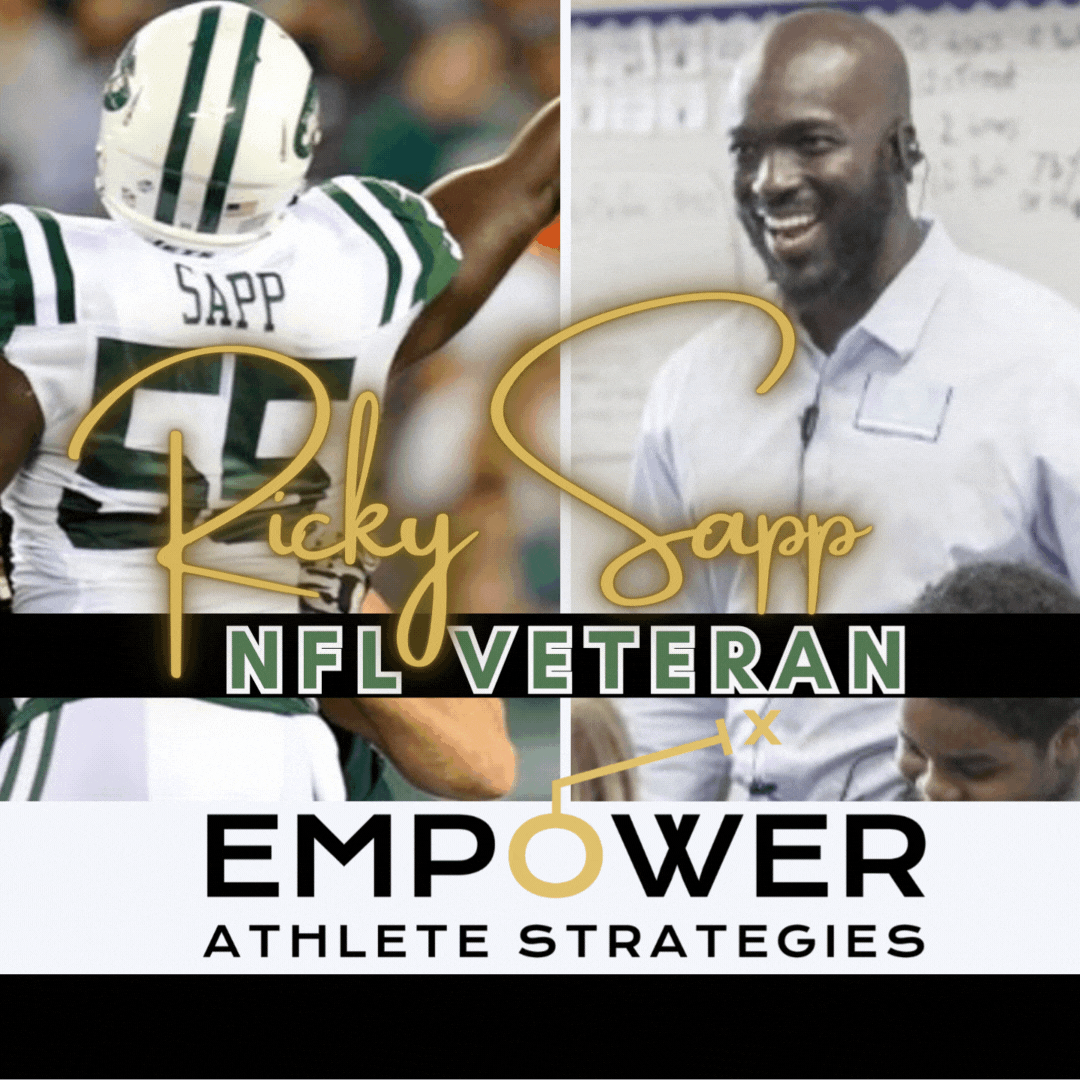 " I never knew how important it was to pick someone to help me navigate my career. I was not educated on the subject at the time, but I thank God I was able to connect with the partners at EMPOWER. It was a game changer for me." - Ricky Sapp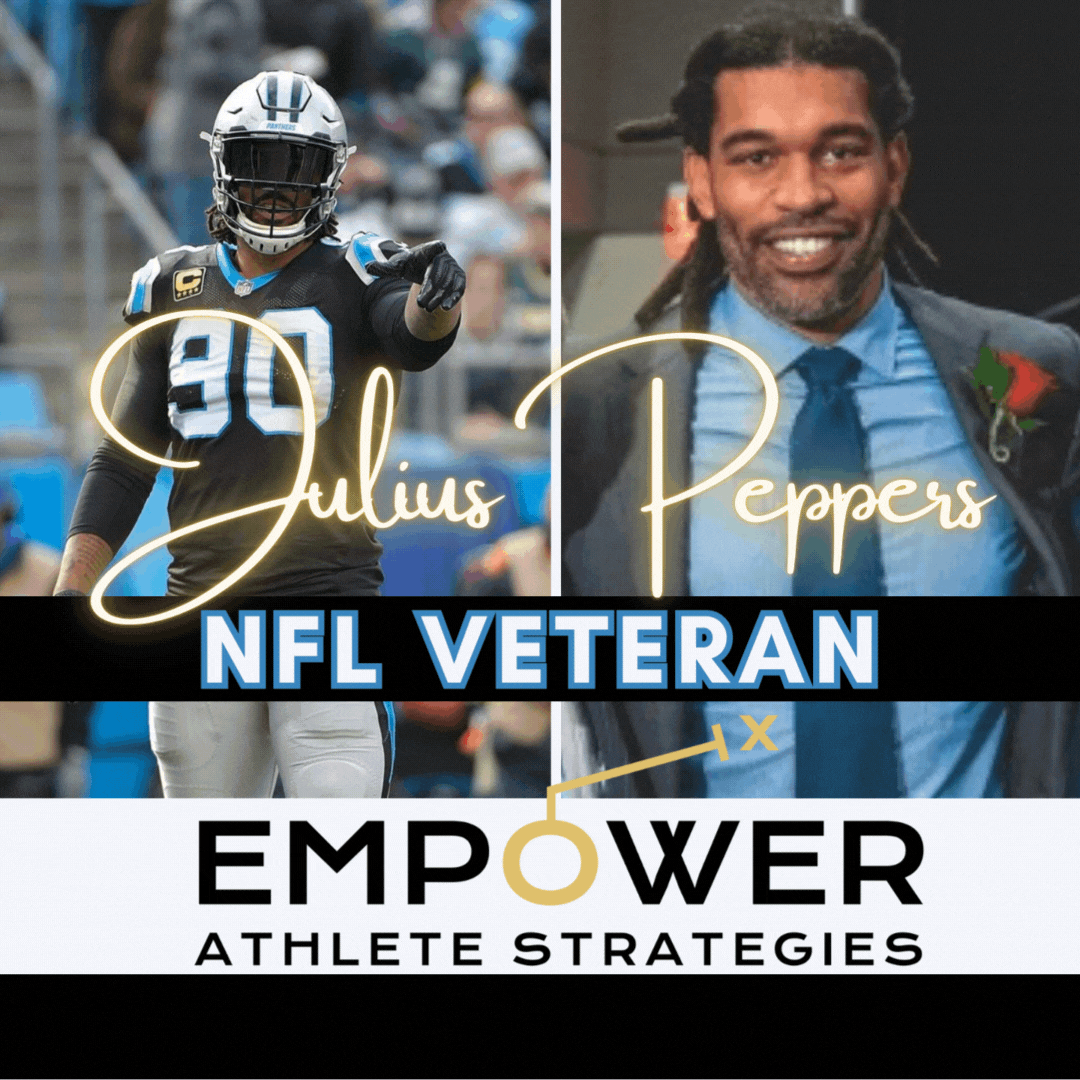 "One of the biggest decisions a professional athlete makes is who they choose to help them manage their business affairs. I made the right choice. I have known the partners at EMPOWER for 25 years and highly recommend them." - Julius Peppers
Approach
Our program focuses on the overall development of our clients – personally, mentally, spiritually, athletically, financially and socially. This approach is advantageous to the athlete, agent and professional sports team. In addition to fostering personal success, this holistic approach promotes career success and longevity. Our philosophy is to act as a partner and guide for the professional athlete as they navigate their career, business and life decisions. At EMPOWER, we advocate for our clients from the time they engage our services until they successfully transition into life after professional sports and beyond.
A Team Concept
In ways similar to putting together a sports team, the athlete will assemble a group of individuals to play particular positions in their game plan for success. As the leader of the team, the pro athlete will make decisions about those personnel. We recognize and respect that there are family members, close friends, trusted advisors, sports agents, university officials and professional sports teams who all want to see the athlete succeed. We aim to partner with these constituents to create a first-class business operation, which supports the client as they strive to reach their goals.
Solutions
We are equipped to handle everything you'll need. Your one-stop shop. You choose how you would like us to assist you. These are some of the areas that we offer specialized services…
Build Your Team
You are the CEO. Imagine this — you are now the Chief Executive Officer and leader of your own corporation. It's now a reality. You will need help selecting and managing your team. We use our vast network and years of experience to offer you an array of options in assembling your personnel.
Cash Flow Management
Formulating a strategy to ensure that the assets you have attained during your peak income earning years is essential to your long-term financial freedom. We are a full-service planning and risk management firm focused on growing and protecting one's wealth. We offer a comprehensive range of services, from lifestyle management and tax preparation to personal budgeting and retirement planning.
Expert Guidance
Think of it this way — Your own personal GPS. Life as a professional athlete will mean big decisions, potential pitfalls, and complicated dilemmas. With the right support and guidance, we know that the majority of difficulties experienced by pro athletes can be mitigated or altogether avoided. Our many years of experience in advising athletes equips us with the knowledge necessary to successfully guide our clients through these challenges.
Business Development
Entrepreneurship. For our clients who are interested in business ownership, we use our expertise in that area to develop and execute a plan. From start to finish, we will assist you in properly identifying and vetting opportunities, building your business and managing daily operations.
Concierge Services
Being a busy professional athlete means you will need personal assistance. We offer 24/7 access to a suite of services. Travel assistance, admission to exclusive events and entertainment, restaurant reservations, and an immediate response to almost anything that comes up — big or small. You can count on us.
Post-Career Preparation
You've heard the statistics. The length of a career in sports can be unpredictable and short. The good news is that in that span of time, you can prepare yourself financially and for the next chapter of your life. We utilize our expertise in academia to help our clients complete their college degrees, if desired, and explore their career options. When a prospective career path is identified, we help execute a plan to achieve that goal.
Consulting Services
We serve colleges, universities and other stakeholders who educate and develop aspiring professional athletes. We have a program to assist universities, their student-athletes and parents with the transition to pro sports. Our mission is to provide practical support to all who are involved in student-athlete advocacy with the goal of maximizing success outcomes.
Leadership
Leveraging years of success & experience in sports, business & entertainment management, EMPOWER is well equipped to assist YOU, The Professional Athlete, in navigating through ALL possible endeavors.
Anthony Anderson has over 14 years of financial and business management experience in the sports & entertainment industry. He is always pushing the envelope in his work and finding new and innovative ways to increase his clients' revenue potential in preparation for life after professional sports. Anthony oversees client services & business development for EMPOWER.
Dr. Carl E. Carey has counseled and advised college and professional athletes for more than 25 years. His experience as a former sports agent, athlete advisor and college faculty member positions him to provide expert support and guidance to athletes and their families. Carl leads client advisement, personnel selection and oversight, and post-career planning for EMPOWER.
Careers
EMPOWER has cultivated a work environment that welcomes diversity, creativity and innovation. We place tremendous value on our people, our clients and our communities and seek to hire and collaborate with those who do the same. Whether you are interested in beginning or continuing your sports career with us or you have a professional background that meets one of our staff needs, we want to hear from you!
Current Openings
To apply, please send a letter of interest summarizing your qualifications and your contact information to info@empowerproathletes.com
Recruiting Interns
** Qualifications / Requirements**
College student or graduate in a relevant field, or some equivalent work experience

Possesses connections and relationships with prospective and/or current professional athletes

Ability to engage and recruit prospective and current professional athletes

Avid user of relevant social media platforms (Facebook, Instagram, Twitter, etc.)

Strong verbal and written communication skills

A team player with a willingness to learn

A strong interest in the sports and entertainment industry
Social Media Intern
** Qualifications / Requirements**
College student or graduate in a relevant field, or some equivalent work experience.

Avid user of relevant social media platforms (Facebook, Instagram, Twitter, etc.)

Demonstrates an ability to create content and execute a branding strategy to visually promote EMPOWER

An aptitude and desire to engage with prospective and current professional athletes via social media platforms

Strong written communication skills

A team player with a willingness to learn

A strong interest in the sports and entertainment industry